Today could be — no promises — your best day ever. It's our first Jobs Roundup as StartupBend. It's a day of unbridled hope and optimism. A day when anything can happen. A day when you feel just like this boy from Neverending Story riding a flying dog. Let's do this!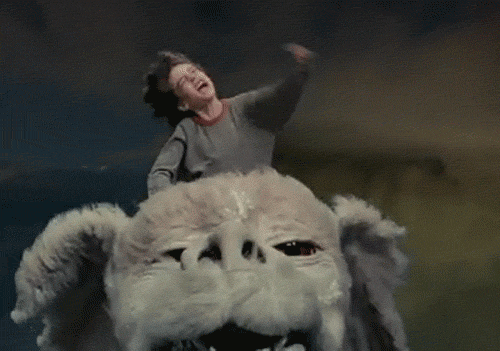 So, jobs. The StartupBend job board is jam packed with exciting opportunities. Here is who is hiring this month:
G5
Senior Test Engineer
SEO Associate
Software QA Manager
Software Engineer
Paid Analyst
Roundhex
Web Developer
Systema
Equipment Integration Software Engineer
Zuri Group
PHP/Web Developer
And more. Check them all out startupbend.com/jobs. Go get 'em!
Kelly Kearsley, the co-founder of StartupBend.com, is passionate about startups, entrepreneurship and Bend. In addition to writing this blog, she creates content and manages content projects for global financial companies, tech firms and startups. She began her career as a newspaper journalist and later worked as a freelance writer. Her work has appeared in WSJ.com, Money Magazine, CNNMoney, MSNBC and Runner's World. See her work at kellykearsley.contently.com or kellykearsley.com.
You can reach Kelly by email at
[email protected]
.
Latest posts by Kelly Kearsley (see all)